Brandenburg-Prussia, triple Reichstaler, 1631 George William, Elector of Brandenburg and Duke of Prussia, 1619-1640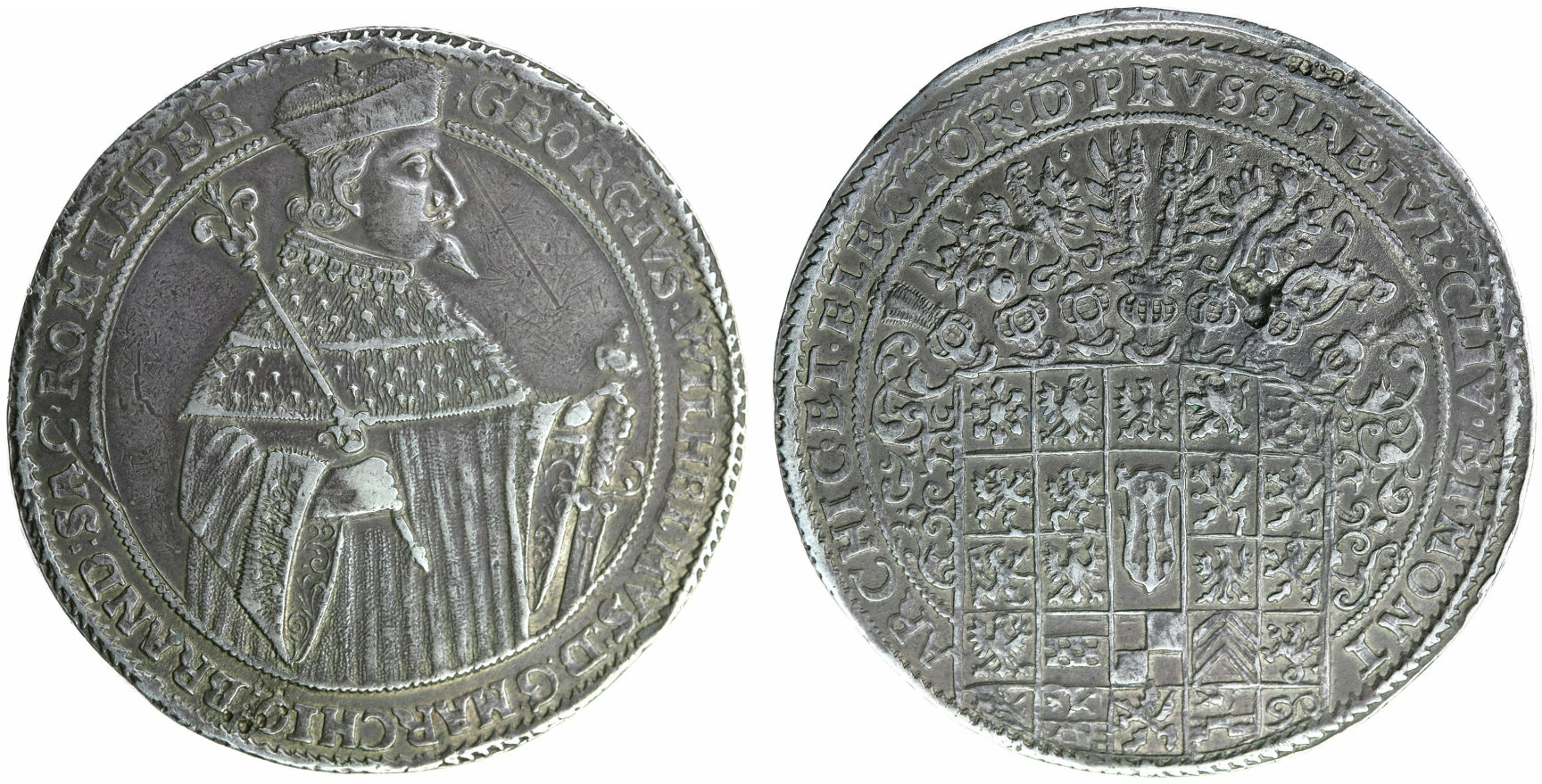 Elector George William came to power during difficult times. The Thirty Years' War was raging in the realm and the economy suffering from a debased currency and raging inflation. After overcoming the troubled years of 1619-1623, George William began to increase the issuance of talers; he intended first to restore the currency to health and also needed the newly minted talers to pay his troops as well as settle the burdens of war imposed on his lands. The elector often resided with his court outside Berlin at Königsberg in order to escape the deprivations of war.
After the death of Duke Albert Frederick of Prussia in 1618, the duchy along with the mint at Königsberg became part of Brandenburg. After Berlin, it became the second mint in the enlarged territory now known as Brandenburg-Prussia.
The triple Reichstaler from the Königsberg mint depicted here is the only known specimen.
[Data record Id. 67549]