British Isles, Irish "money of necessity" 1642-1644
The political and religious upheavals in Britain during the reign of Charles I also affected Ireland. In these violent times of the Great Rebellion, it was not always possible to ensure an orderly supply of cash, especially as there had been no regular minting of coinage for Ireland under this Stuart monarch.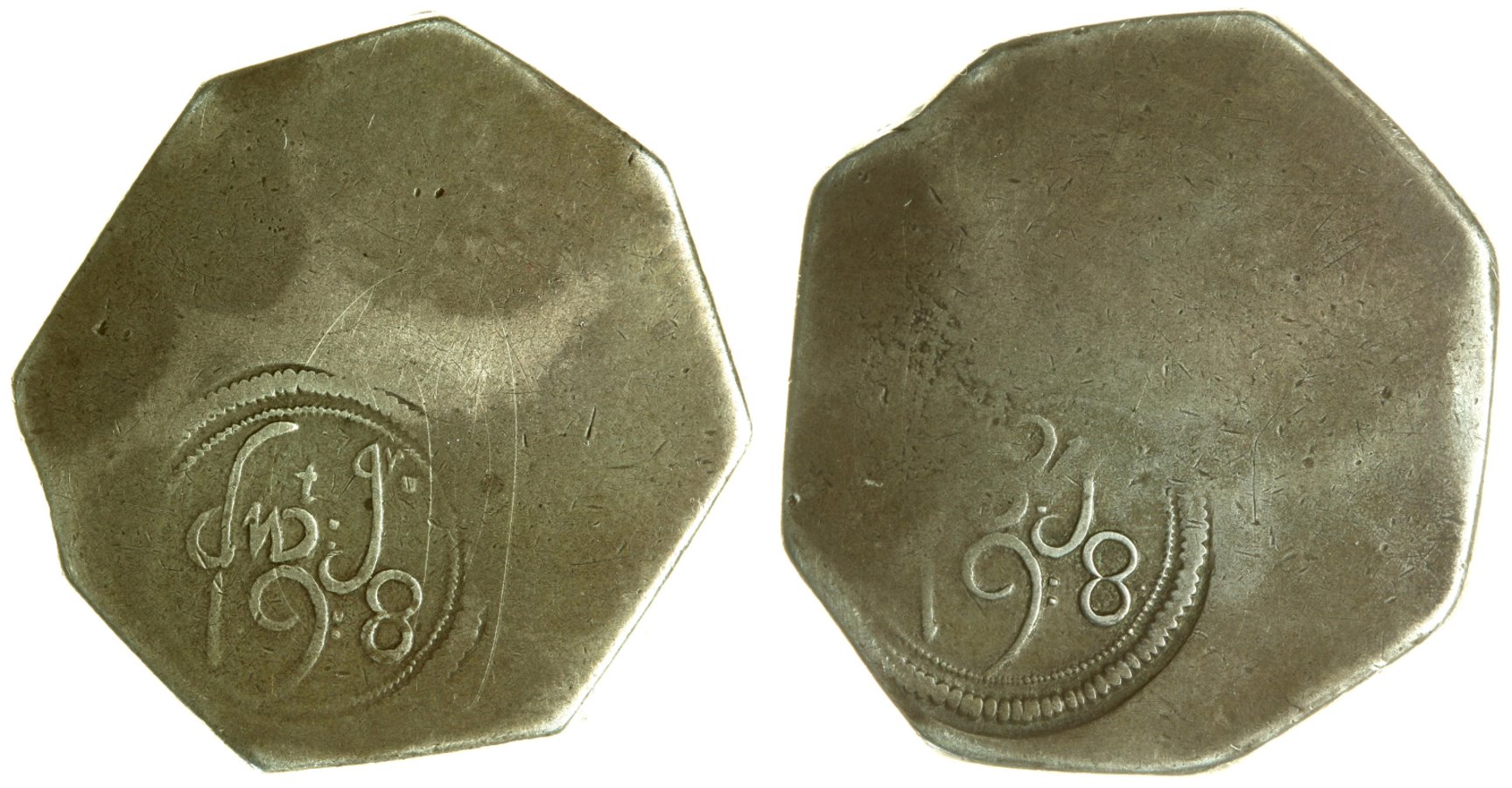 Crudely made local coinages of silver plate and gold were produced, of which "Inchiquin Money" and "Ormonde Money" are the best known. The issue of "Inchiquin Money", struck in 1642 from silver that had been requisitioned from local inhabitants, was originally ascribed to Lord Inchiquin, Vice-President of the Province of Munster. Each of the coins bears an inscription showing its weight, not its value.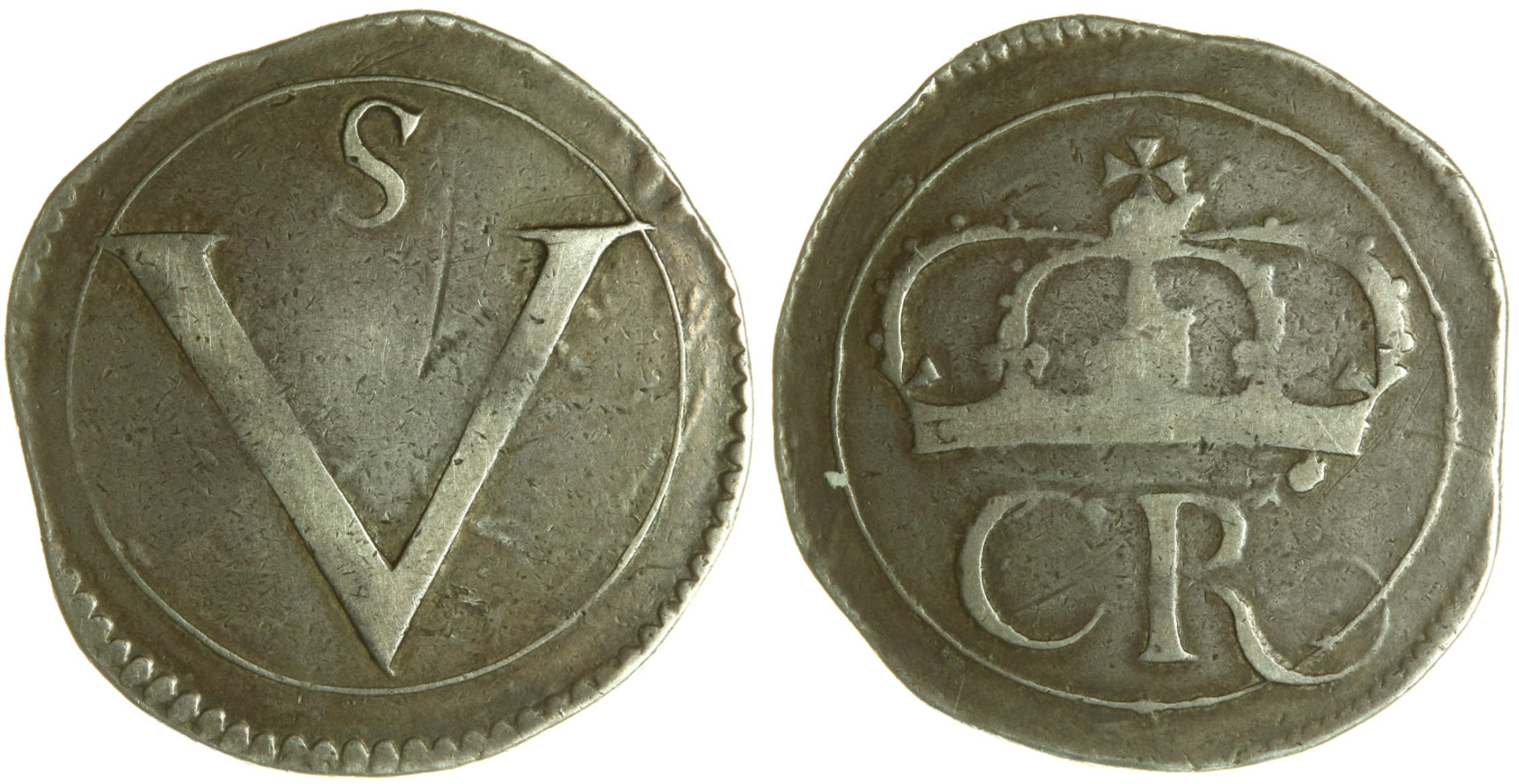 The second coin is from the series named after Earl of Ormonde, commander-in-chief of Royalist forces in Ireland, and shows C(arolus) R(ex) under a crown on one side and the value of 5 shillings (abbreviated as s V) on the other.
However, recent research has established that the coins were probably issued by the Lord Justices of Ireland.
[Data record Id. 56242 (Inchiquin) and 56243 (Ormonde)]