City of Zara (Zadar) under French occupation 4 francs 60 centimes 1813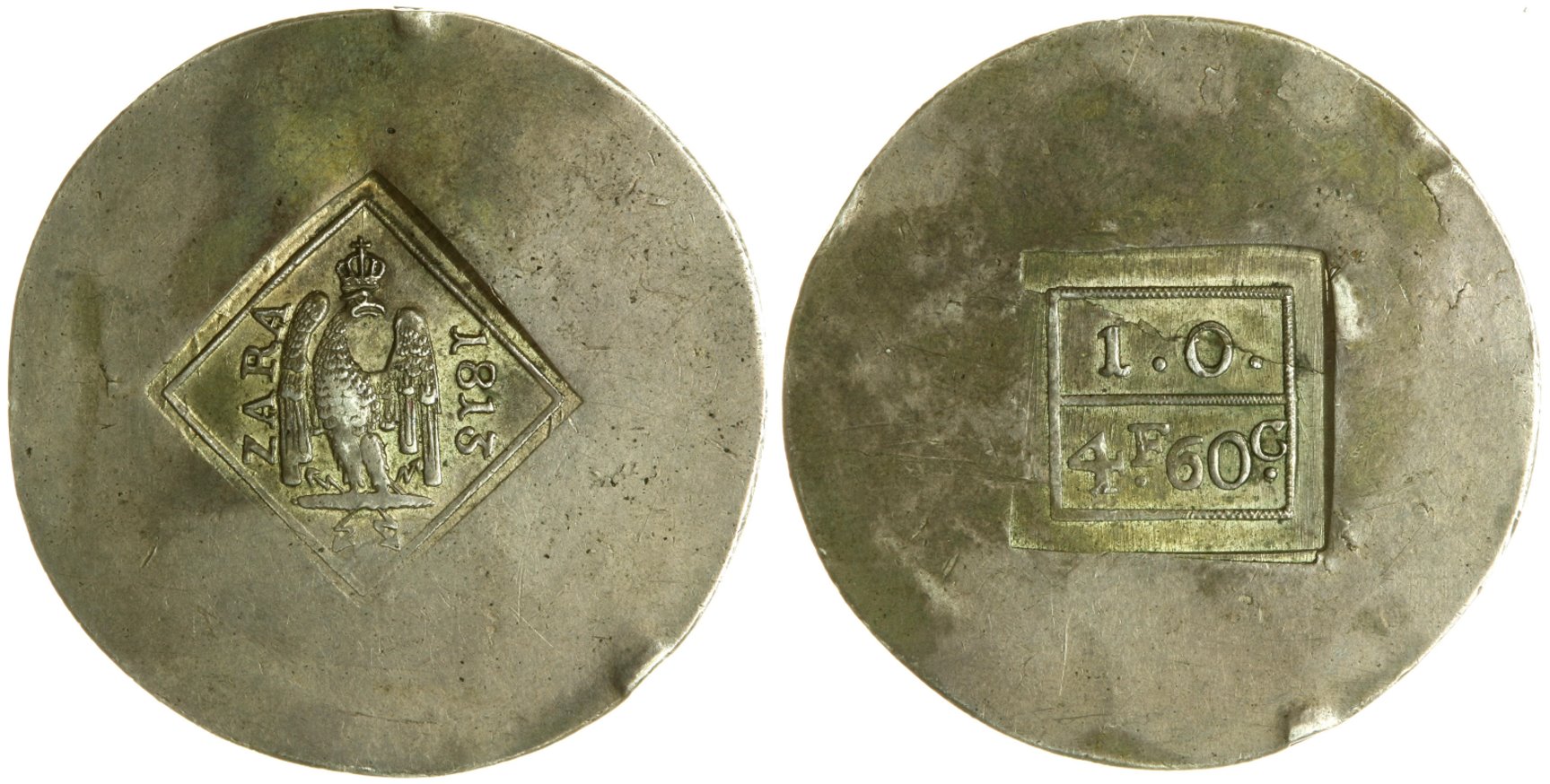 In 1797, following a long period of Venetian supremacy, the city of Zara (Zadar) on the Adriatic Sea came under the rule of Austria, which, in turn, had to cede it to France in 1805. After being besieged by Austrian troops, the city fell in December 1813 and came once again under the sovereignty of the House of Habsburg.
The coin depicted bears witness to the great efforts to maintain the circulation of money during the siege. The coin blanks, made partly of church silver and weighing one, two and four ounces – abbreviated as 1, 2 and 4 O. – were punched in an improvised manner with the French municipal coat of arms on one side and the relevant value and the corresponding unit of weight on the other: one ounce = 4 francs 60 centimes, two ounces = 9 f 20 c and four ounces = 18 f 40 c.
Thus, reduced to information required to instil trust and confidence, the acceptance of the coins in payments was ensured.
[Data record Id. 56149]