Herzogtum Braunschweig-Wolfenbüttel Henry II (the Younger), 1514-1568 Reichsguldiner, n. d. (1560)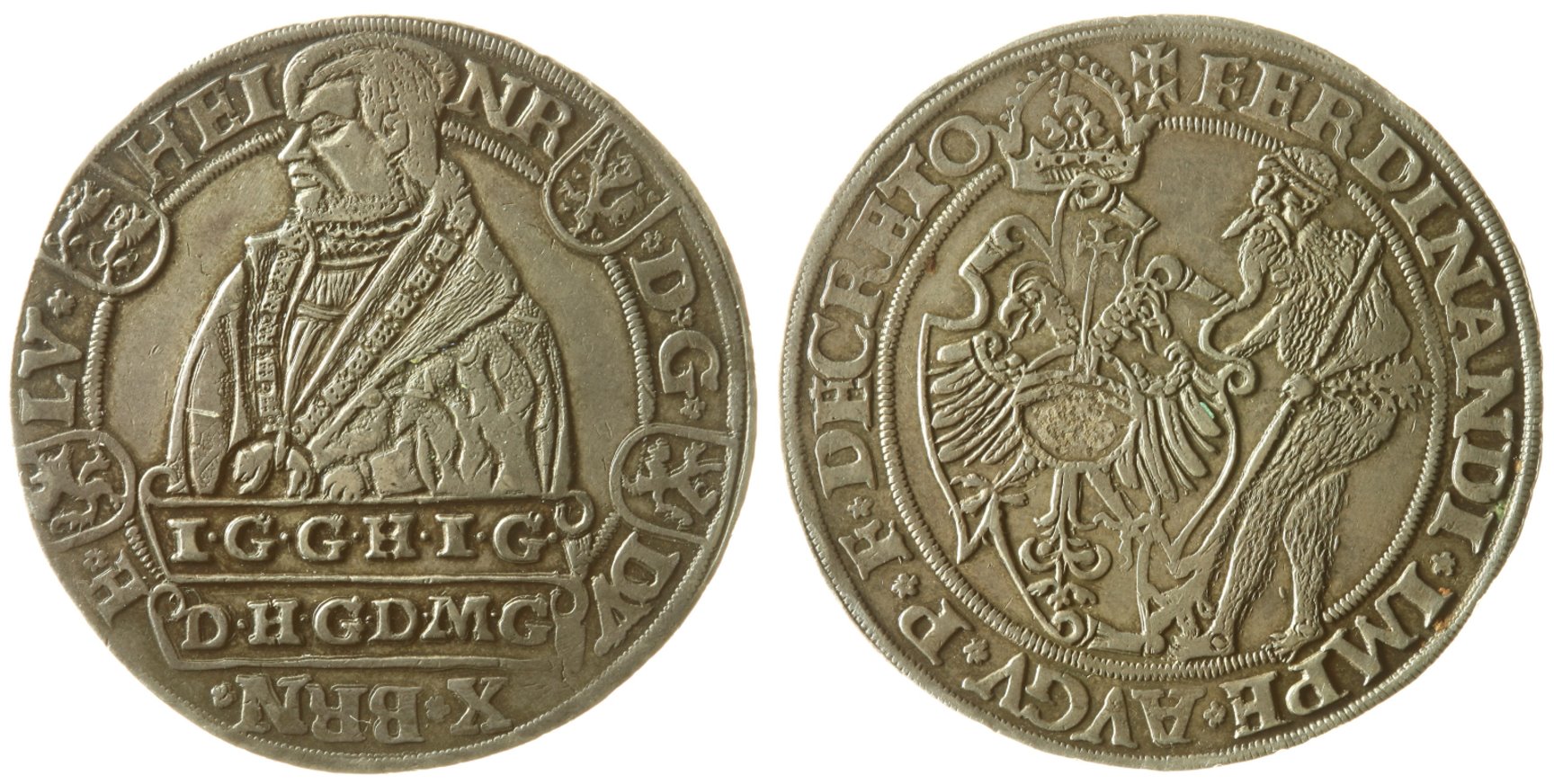 The Third Imperial Mint Order was issued in Augsburg in 1599. Amongst other things, this led to the creation of a new large silver coin, the Reichsguldiner (imperial guldiner), which "shall be worth LX. kreutzer or one common old gulden, and has been named the imperial guldiner". Brunswick-Wolfenbüttel immediately began to produce the new denomination at its mint in Goslar and inserted the prescribed denomination of 60 (kreuzers) in the lower field of the imperial orb on the reverse. On our specimen, the denomination has been almost entirely removed so that the coin could be fobbed off on an unwitting or unknowing seller at the same rate as the "common old gulden", which was originally worth 63 kreuzers – or even as a taler worth 68 kreuzers.
The 12 letters under the image of the duke stand for "In Gotts Gewalt hab' ich's gestalt; der hat's gefügt, dass mir's genügt!" (In God's Power I Have Fashioned It; He Has Provided That It Is Enough For Me); in other words, acceptance of the destiny allotted by the Almighty.
[Data record Id. 58636]