Kingdom of Westphalia A 100 and 200-franc treasury note, 8 July 1812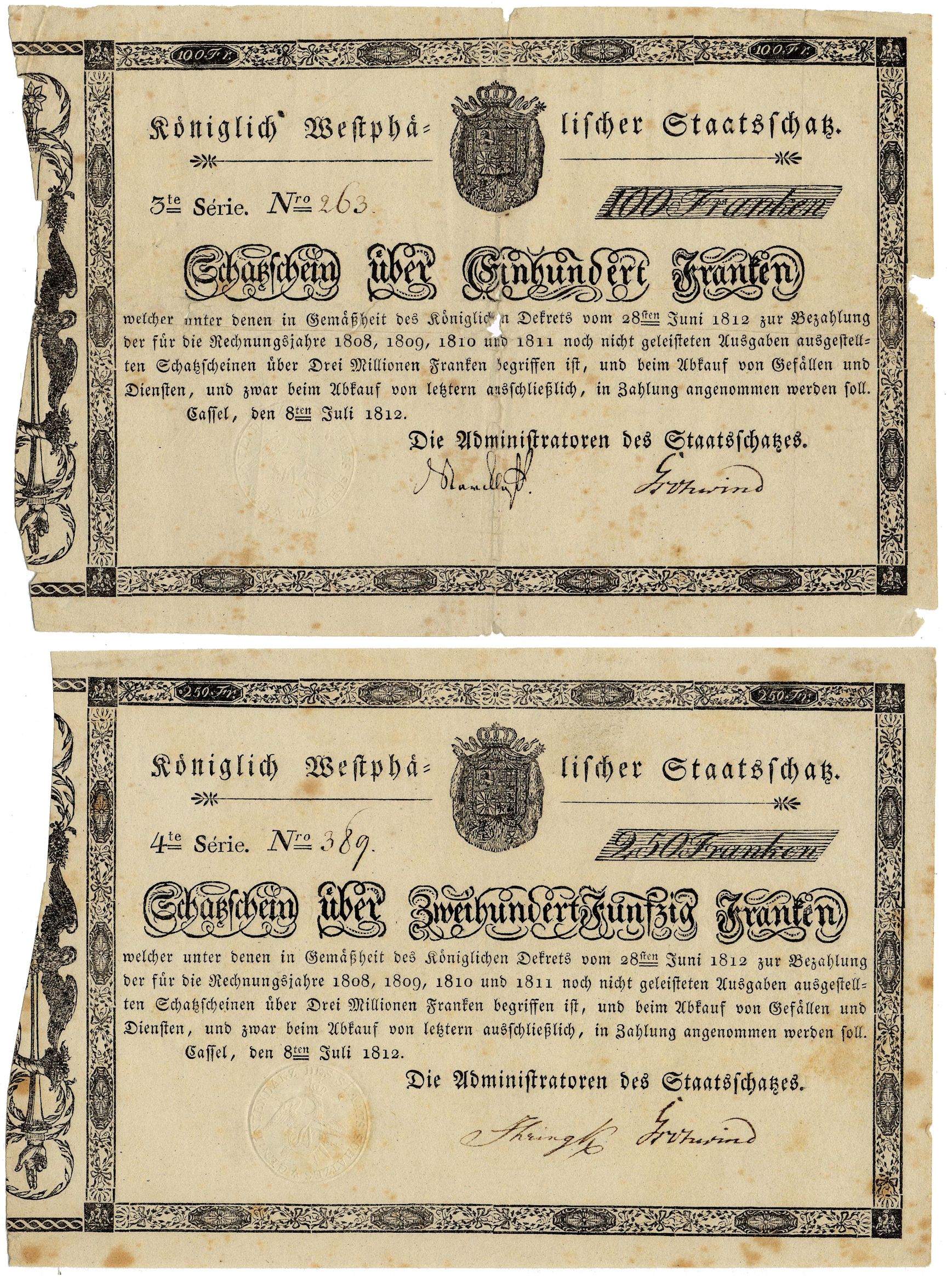 The Kingdom of Westphalia existed from 1807 to 1813 and was ruled by Jerome Bonaparte, Napoleon Bonaparte's brother. The kingdom initially issued treasury notes with handwritten denominations to pay for government services. These were later replaced by 20, 50, 100 and 250-franc notes with their values printed on them.
Each note has an indenture on the left-hand side and a seal depicting an eagle and the initials JN for Jerome Napoleon in a shield, as well as the inscription "GEN:INTENDANZ DES STAATSSCHATZES" and an oval-shaped watermark with the word "Schatzschein" (treasury note) written by hand.
100 francs [Object ID: 75854]
250 francs [Object ID: 75858]