United States of America 1896 $5 silver certificat Recent Acquisitions of the coin and banknote collection.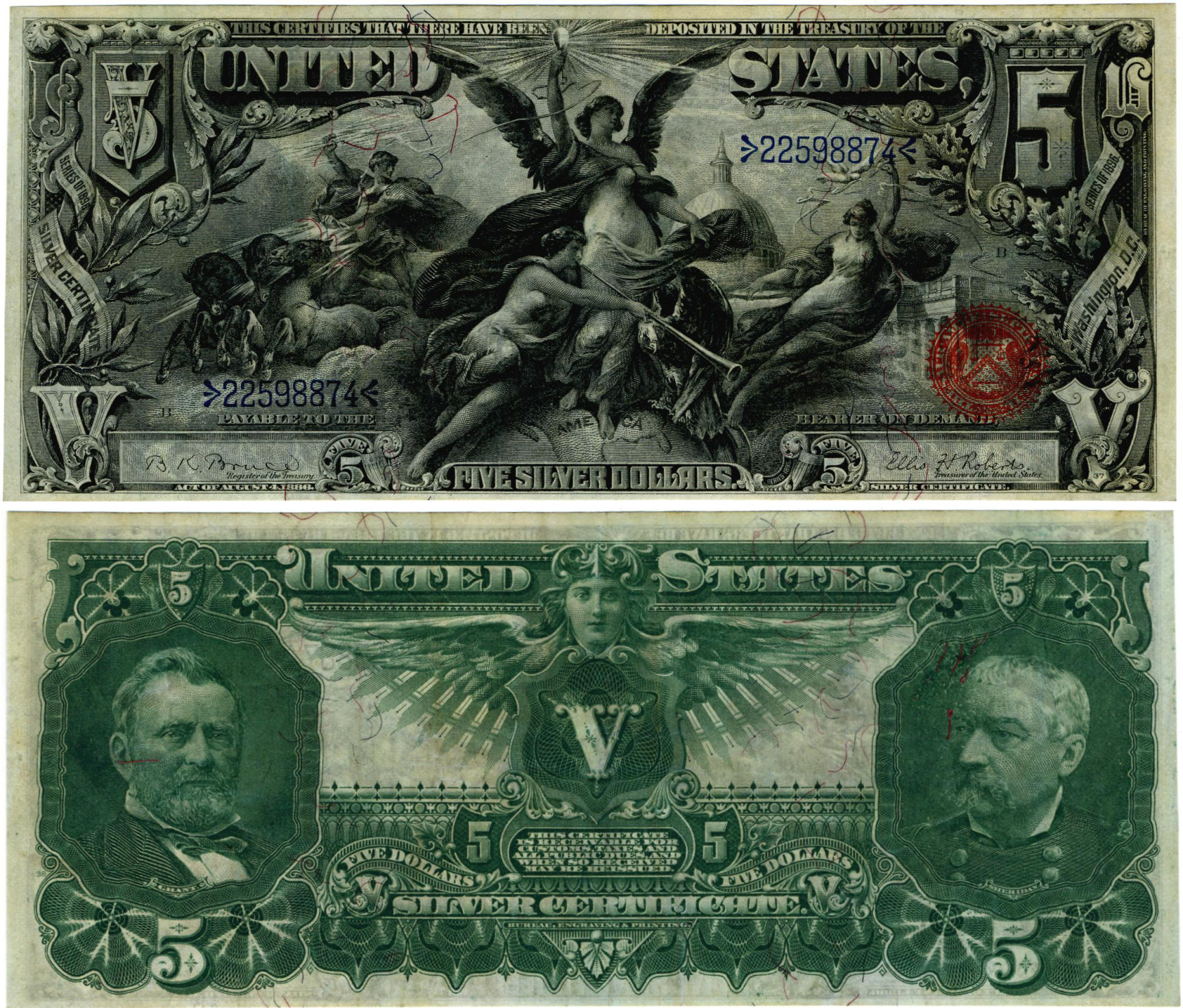 Issued under the Congressional Act of 4 August 1886, the certificate has a value of five silver dollars. The obverse bears the inscription "This certifies that there have been deposited in the Treasury of the United States, payable to the bearer on demand, five silver dollars" all affirmed by the Red Seal of the US Department of the Treasury.
Such certificates were issued as early as 1878 and became increasingly popular since they were easier to handle than heavy metallic currency. The issuance of silver certificates ended in 1963. The certificates were redeemable until 1968; owing to rising silver prices, all redemption ceased on 24 June 1968.
The permissive portrayals of the female form on the intricately designed obverse were a cause of some displeasure amongst the general public and acceptance of the certificates was at times even refused for this reason. The less intricate design on the reverse side shows Ulysses S. Grant, the 18th President of the United States, on the left and General Philip Sheridan on the right.
[Data record Id. 55379]