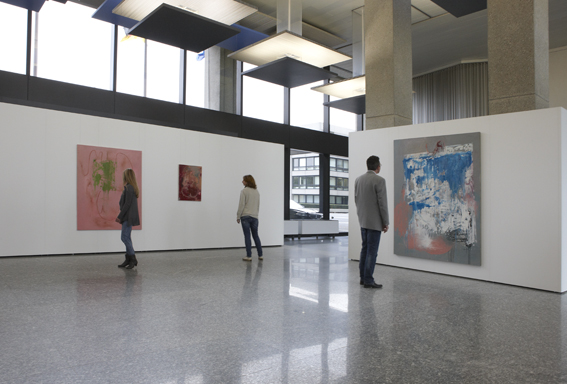 Exhibitions & viewing times
The Deutsche Bundesbank regularly holds exhibitions of contemporary art in the entrance hall of its Central Office in Frankfurt am Main. Most of these works are by young artists as in the series of exhibitions entitled "Perspektiven der Gegenwart" [Contemporary Perspectives]. Through these events, the Bundesbank offers these artists a platform to display their work, whilst at the same time enabling the Bank's staff and visitors to keep abreast of trends and developments in modern art.
Our exhibitions are open to visitors by prior arrangement.