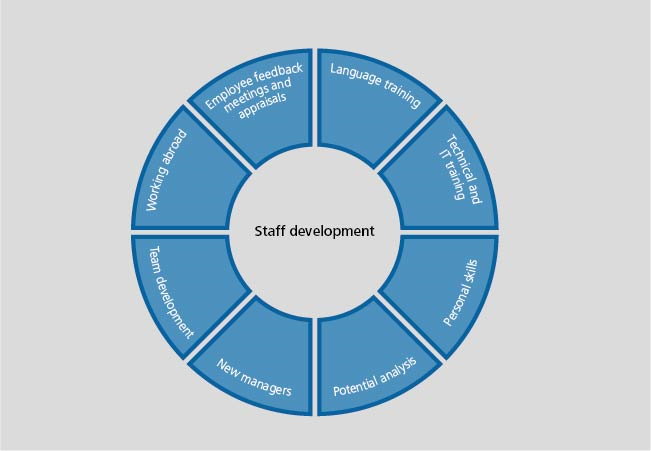 Development opportunities Customised - target-oriented - varied
The Bundesbank's broad range of tasks and the ever-changing challenges of working life make lifelong learning and continuous development essential. We therefore encourage targeted training and promote your personal development. With the help of your managers, during annual employee feedback meetings, for example, you identify your individual training requirements and establish specific measures.
You can choose from a large number of options, ranging from ongoing professional training programmes and seminars on strengthening your personal skills to tailor-made coaching sessions. We also support our junior staff through development programmes aimed specifically at the needs of career starters.
In addition, all these options can help to hone your skills for our internal job market, where we advertise vacancies in all departments and locations, offering you a large number of development opportunities. This also means that long-standing employees always have the opportunity to take their professional careers in a new direction. Moreover, we fill almost all management vacancies with our own employees, which further enhances your career prospects.