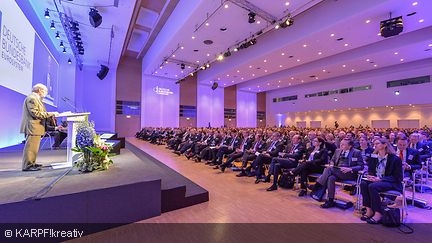 Bundesbank symposium 2019 "Banking supervision in dialogue"
The Deutsche Bundesbank hosts the Bundesbank symposium "Banking supervision in dialogue" annually, with the aim of promoting the exchange of information on current topics relating to banking supervision within the banking industry.
The next symposium will take place on 19 March 2019 in Frankfurt am Main, congress centre "Kap Europa". Please be advised that the event will be held in German only.
You can enter your address and obtain updated information on the 2019 symposium.