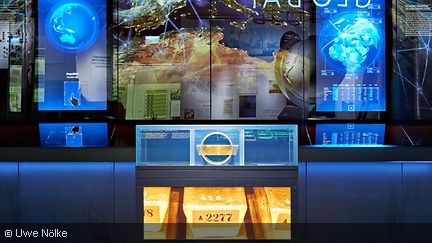 Offers for groups
You can make your bookings for museum educational formats and group visits in the new Money Museum.
To help us better organise your visit, please register groups of 10 people or more in advance. Registration is also necessary even if you do not intend to take part in a guided tour or a workshop.
If museum attendance is high, unregistered groups of visitors risk not being admitted to the museum as a group.
Please use our registration form to register a group.