Virtual 3D tour of the Money Museum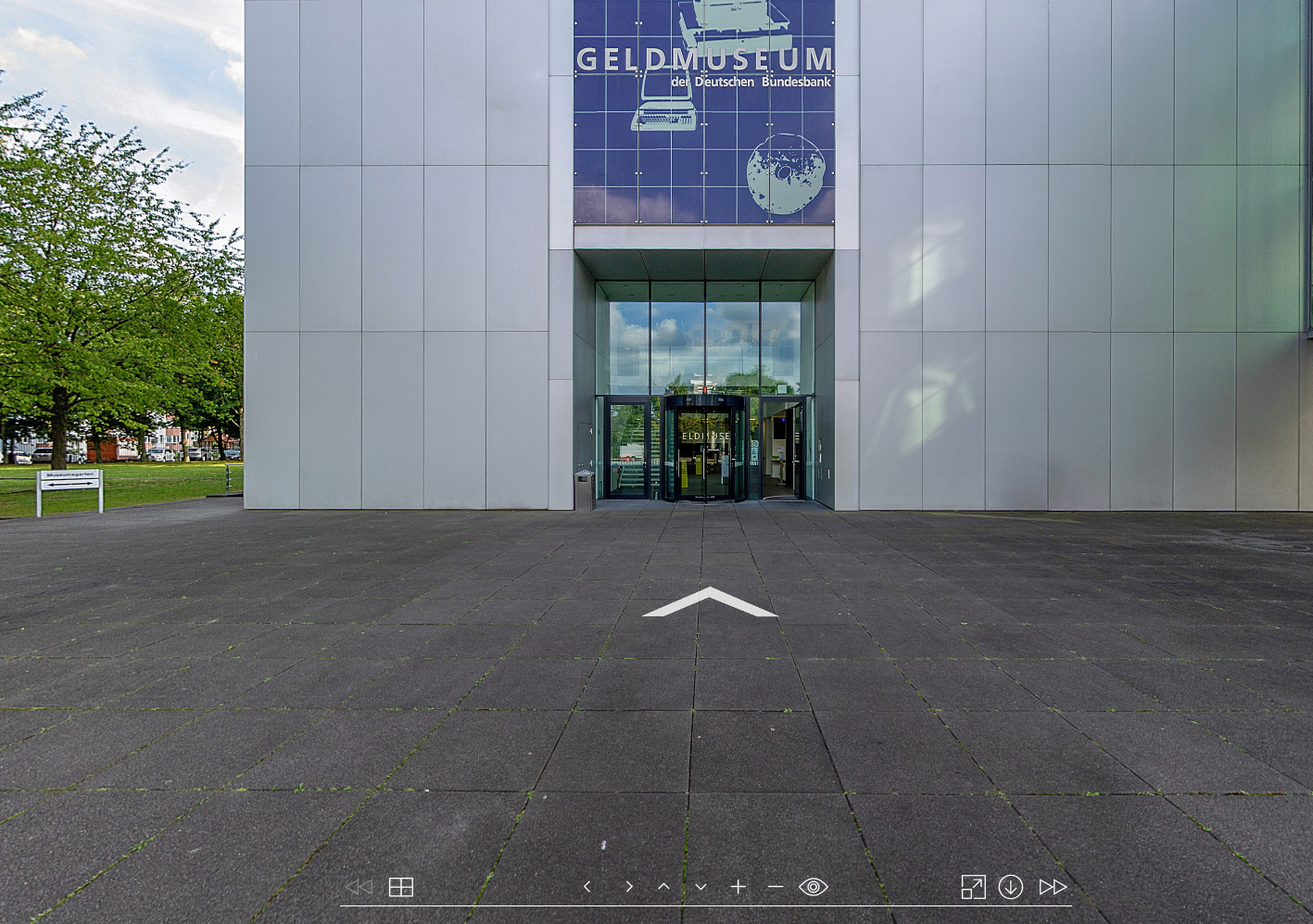 Thanks to our digital presence, you can explore the museum even outside of its opening hours. Start the virtual 3D tour by clicking on the picture.
On the 3D tour you can click your way through all of the Money Museum's rooms. Users can control their own line of vision and adjust the distance to the exhibits they are viewing by zooming in and out. In addition, each room contains individual highlighted objects or areas that can be clicked on to reveal detailed images of the objects and/or further information.
The Money Museum's permanent exhibition is divided into four thematic modules:
Cash
Book money
Monetary policy
Global money
and these contain five dedicated rooms (cabinets):
Money cabinet
The language of money
Inflation in 1923
German central bank
European economic and monetary union (EMU)
A 360-degree cinema located in the middle allows you to immerse yourself in the "Worlds of money".