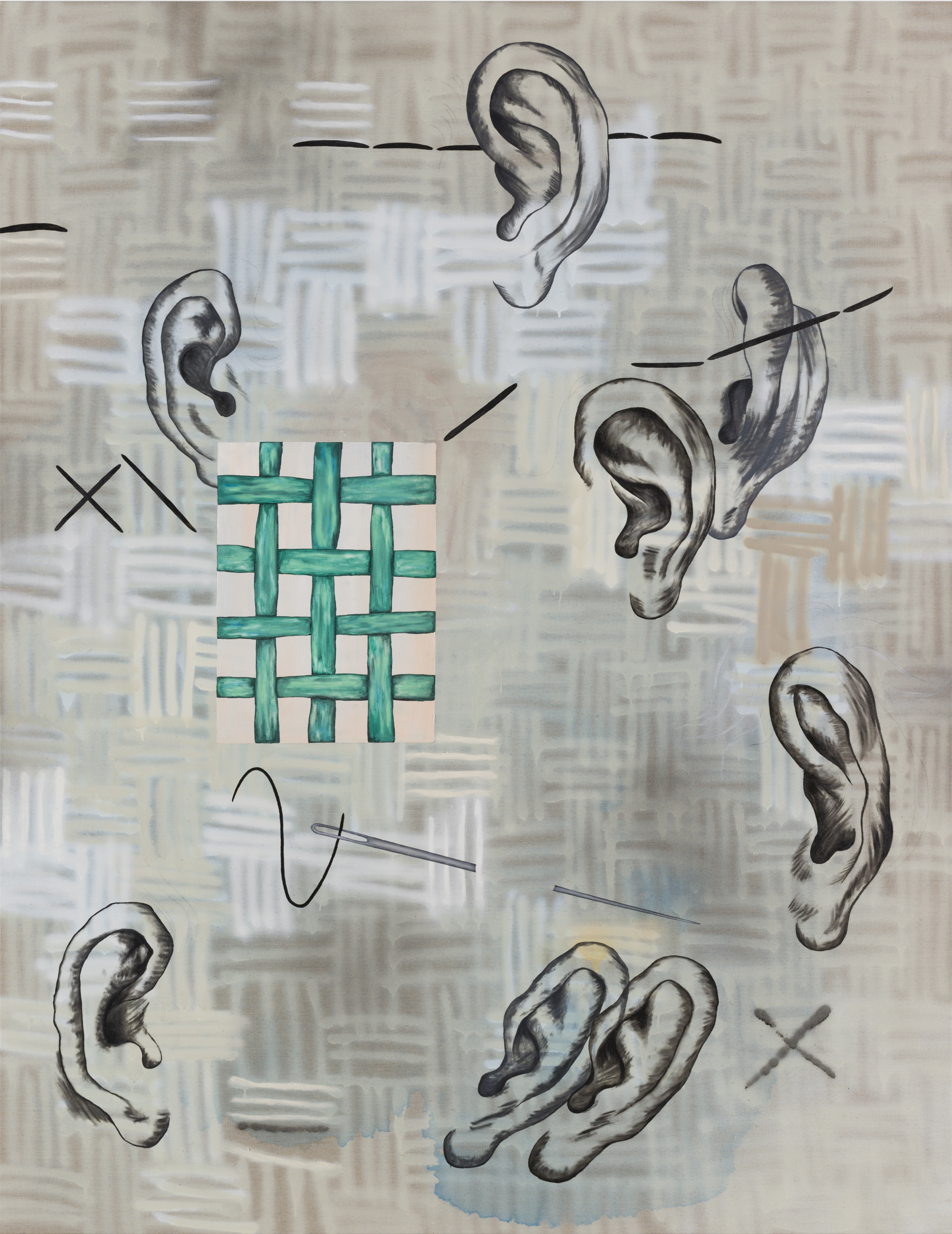 Jagoda Bednarsky An exhibition from the series entitled "Contemporary Perspectives" at the Deutsche Bundesbank
Threads, loops, woven designs and mesh structures are constantly recurring elements in Jagoda Bednarsky's paintings. The motifs are presented as regular patterns which cover almost the entire picture surface or as wispy web-like forms fashioned of interlacing brushstrokes. Rather than offer the observer faithful reproductions, however, the artist employs a light and flowing painterly touch to create this textured effect.
Jagoda Bednarsky's most recent works have led her into new territory as she plays on the German word "Gewebe", which means "(woven) material" but also "tissue" in the biological sense. Here, the motifs are reminiscent of classic scientific illustrations, for example of muscles in "The Matter" (2017), or of images obtained through medical imaging techniques and grant insights into physical structures. Jagoda Bednarsky culls all of her motifs from available pictorial material, drawing not only on historical sources such as scientific books and illustrations but also on art books, advertising and digital representations as visual artefacts which already give structure to our world and shape our culture.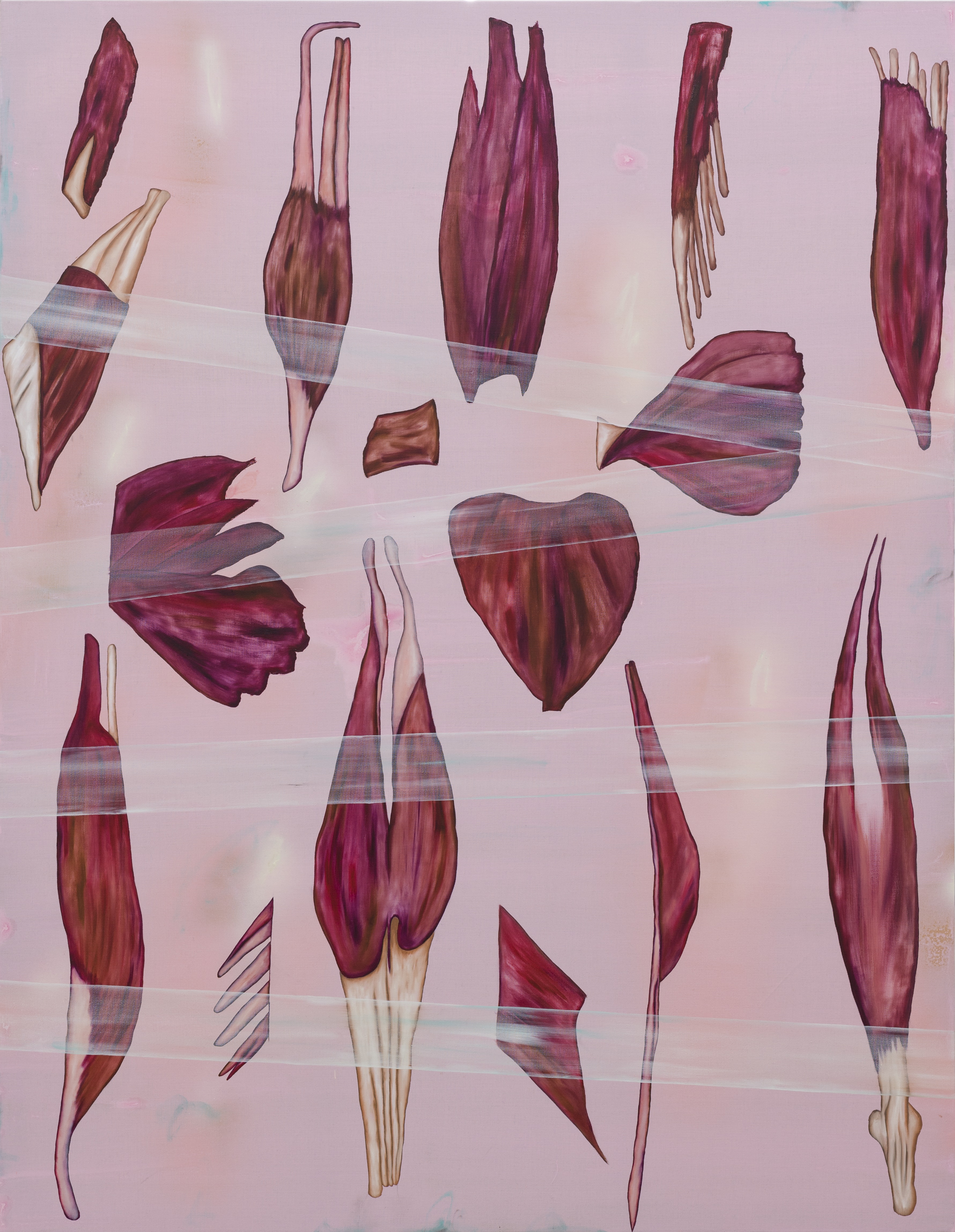 She then collages and paints over these found images in order, through their new composition, to achieve a new, purely painting-based reality. Over and over, the observer is invited to decode the different layers of reality to which the works refer. The structures, then, do not allude to a reality that exists beyond the realms of painting, but rather emphasise the construction of our images as a network of signs.
Jagoda Bednarsky first studied at the Kunsthochschule in Kassel followed by, from 2009 to 2014, the Hochschule für Bildende Künste – Städelschule Frankfurt am Main. She lives and works in Berlin.
Both the exhibition and the Bank's art collection may be viewed as part of guided tours.