Artist Michael Riedel becomes "money maker" at the Bundesbank
One of the Bundesbank's tasks is to withdraw counterfeit money from circulation. Yet the guardian of the currency has actually given Frankfurt artist Michael Riedel permission to print his own money on genuine euro banknote paper. Riedel's 300,000 art(ificial) banknotes are on view at the Money Museum in Frankfurt am Main. The printed works will be on show, and are available for purchase, until 25 February 2018.
Around 200 guests at the vernissage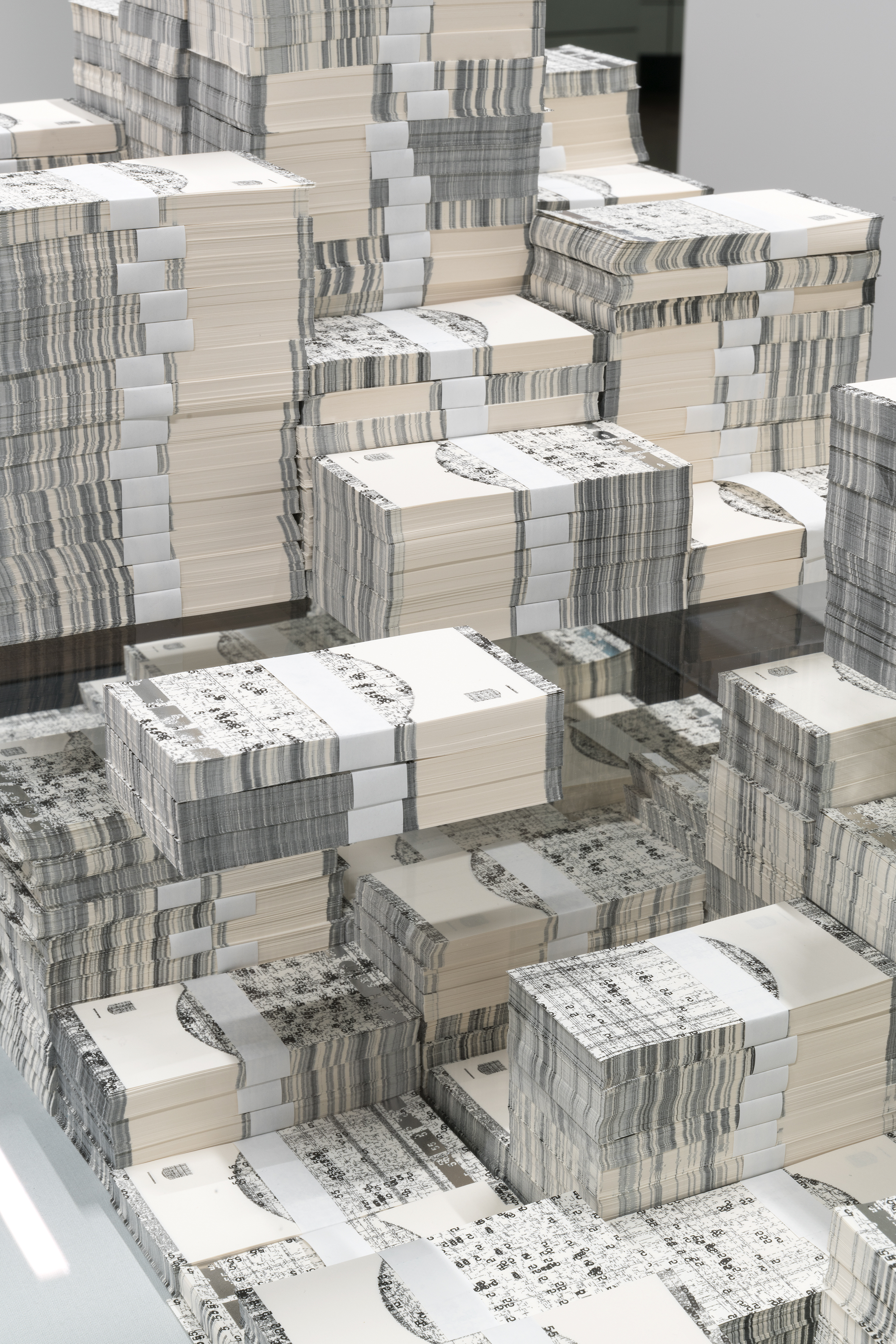 "With this exhibition we are establishing a place where we can demonstrate to the public the Bundesbank's commitment to art," said Executive Board member Andreas Dombret at the vernissage, which some 200 guests attended on Monday. This is the first time an exhibition organised by the Bundesbank has been made accessible to the general public. It can be viewed during the Money Museum's opening hours.
The Bundesbank has collected and promoted contemporary art since it was founded in 1957. The Bundesbank's extensive collection is housed at the Bank's various locations throughout Germany.