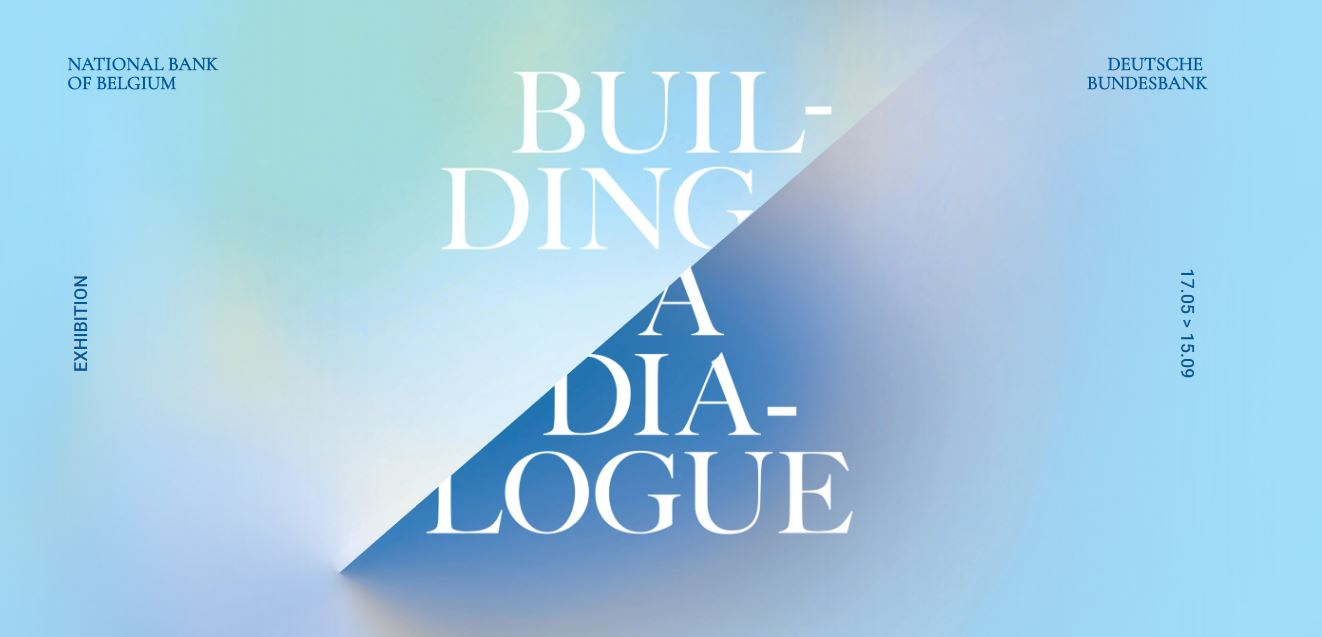 Bundesbank and National Bank of Belgium show art collections in Brussels
In their first-ever joint exhibition, the National Bank of Belgium and the Deutsche Bundesbank will put works from their respective art collections on public display. The exhibition "Building a Dialogue. Two Corporate Collections of Contemporary Art" shows works by 44 artists in total. The exhibition can be viewed in the renovated modernist counter hall of the National Bank of Belgium, located in the centre of Brussels.
Over the last decades, the two central banks have assembled art collections with the aim of integrating contemporary art into their staff's daily working environment – and, by buying these artworks, of supporting culture and the arts. The works they have acquired provide an overview of key art movements in Belgium and Germany.
Dialogue between the artworks and the public
The title "Building a Dialogue" encapsulates the concept behind the exhibition, which was developed jointly by the curators of the two central banks. Six thematic groups such as "Artworks and viewers", "Ideas of nature" and "Cityscape" form a basic framework within which relationships between works from the two collections reveal themselves, allowing the visitor to discover what they have in common and where they differ. "Building a Dialogue" features works by leading as well as by lesser-known, younger, artists. What first catches the visitor's eye are the large-format paintings from the 1980s that are grouped under the theme "Back to figuration": Georg Baselitz, A.R. Penck and Jörg Immendorff from the Bundesbank's collection are shown alongside works by Walter Swennen and Philippe Vandenberg belonging to the Belgian central bank. Also on display are artworks by the likes of Michaël Matthys, Jacques Lizène, Ann-Veronica Janssens, Marthe Wéry and Marianne Berenhaut as well as Rupprecht Geiger, Isa Genzken, Anselm Kiefer and Per Kirkeby.
The exhibition will be held in the former counter hall of the National Bank of Belgium. Opening hours are 10:00 to 18:00, Monday to Saturday, and guided tours of the exhibition will also be offered. Admission is free. Pierre Wunsch, Governor of the National Bank of Belgium, and Bundesbank President Jens Weidmann will be opening the exhibition on 16 May.