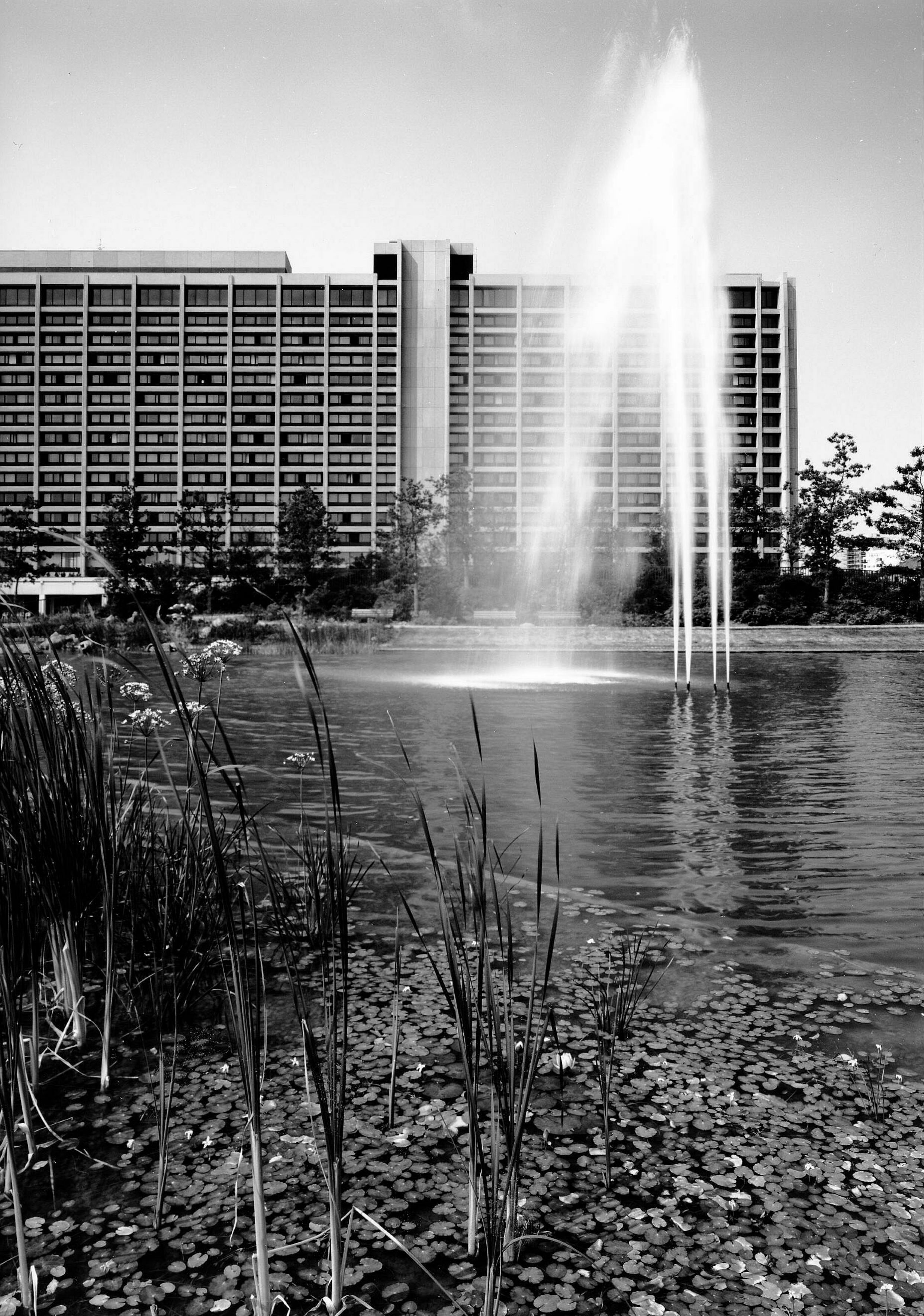 Banks, stages, hangars Frankfurt projects by Otto Apel / ABB
The architecture of Otto Apel and ABB, the studio Apel founded in 1961 together with Hannsgeorg Beckert and Gilbert Becker, defines Frankfurt today. The roughly 40 buildings they realised here include the Deutsche Bundesbank's Central Office, the municipal theatre and opera (Städtische Bühnen), the Hotel Intercontinental, maintenance hangar V at Frankfurt airport, the Nordwestzentrum mall – which was internationally acclaimed in its day – and Otto Apel's residential and office building at Berliner Strasse 27.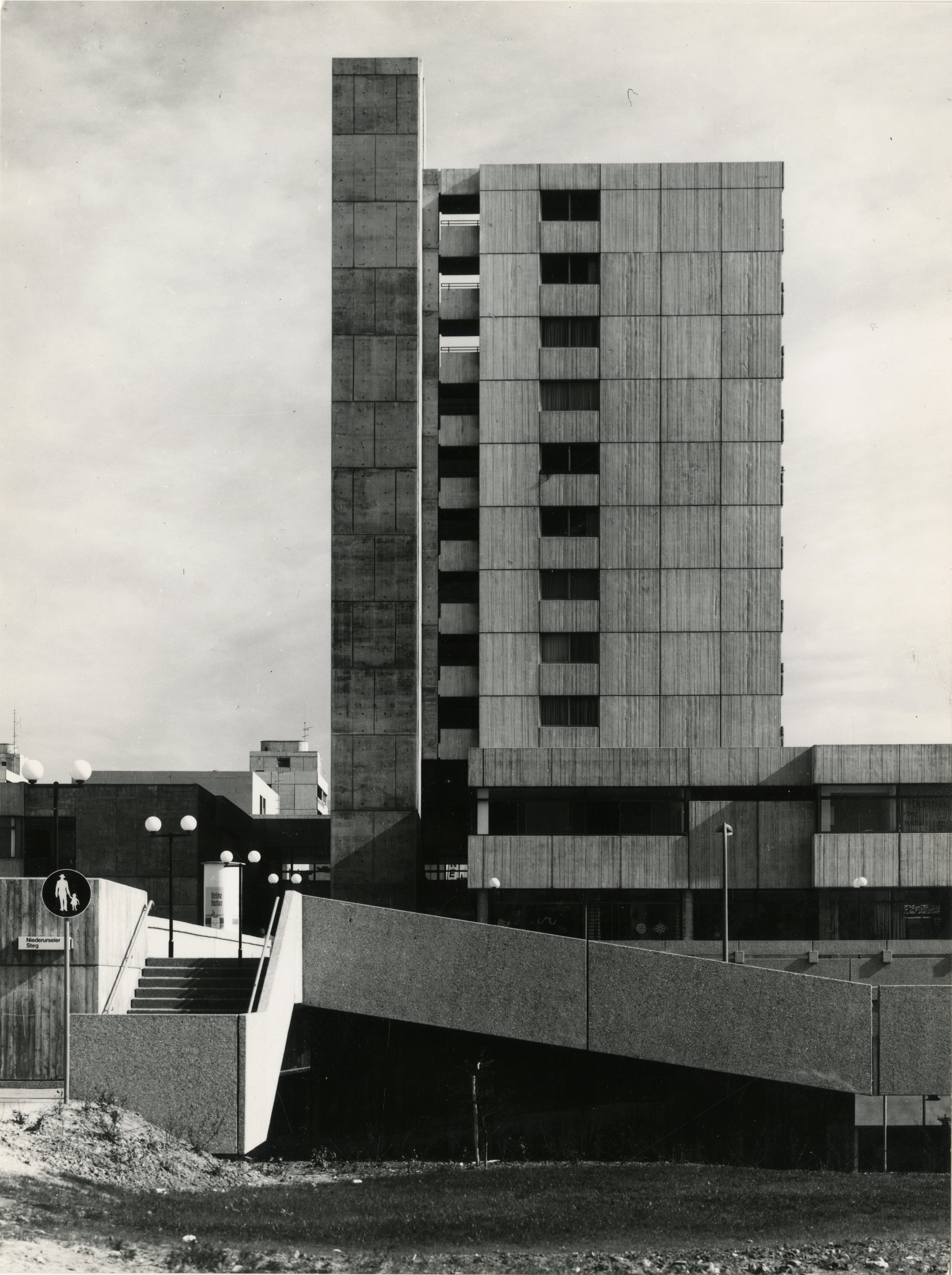 The exhibition, which has been organised in cooperation with the DAM, showcases these projects in historical photographs by Ulfert Beckert, the brother of the architect Hannsgeorg Beckert, complemented by current photographs by the artist Eike Laeuen. 
The Bundesbank is offering a guided tour of the exhibition, which allows visitors the opportunity to see inside the building. To register for a guided tour and/or the opening, please use the form on the right-hand side. 
The Deutsches Architekturmuseum is also currently showing the exhibition "SOS Brutalism – Save the Concrete Monsters!" which presents the first-ever global overview of the Brutalist architecture of the 1950s to 1970s. The Bundesbank's Central Office, too, is a clear example of this style.