System of indicators for the German commercial property market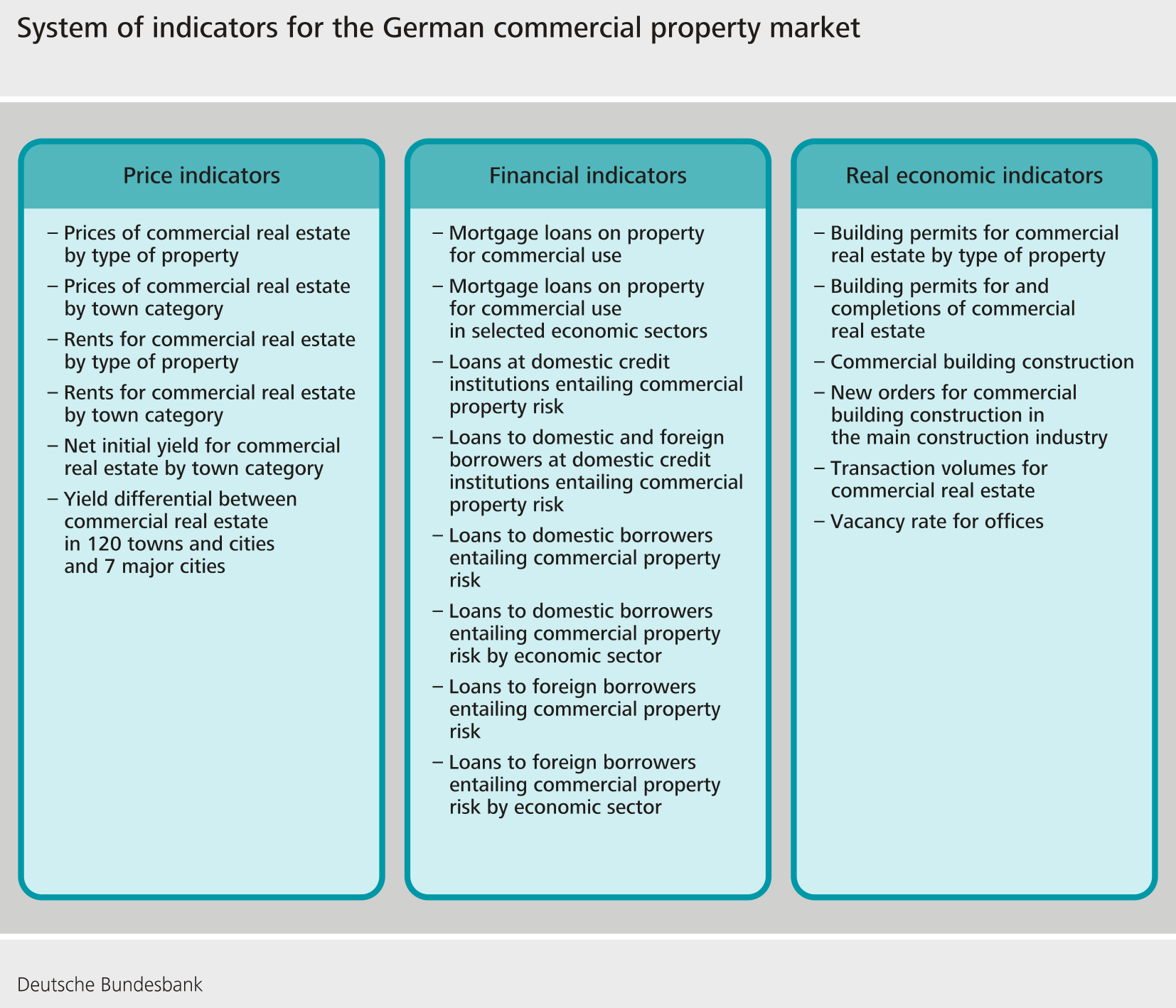 Prices of commercial real estate – especially office and retail properties in Germany's seven largest cities – have risen in recent years. As rents have not increased to the same extent, net initial yields declined markedly. The coronavirus pandemic has interrupted this trend, with potential longer-term structural changes coming to the fore.
The system of indicators provides users with a concise overview of the situation on the commercial real estate market, with the indicators describing current developments in this market segment from three perspectives: in terms of prices, financing and the real economy.