System of indicators for the German commercial property market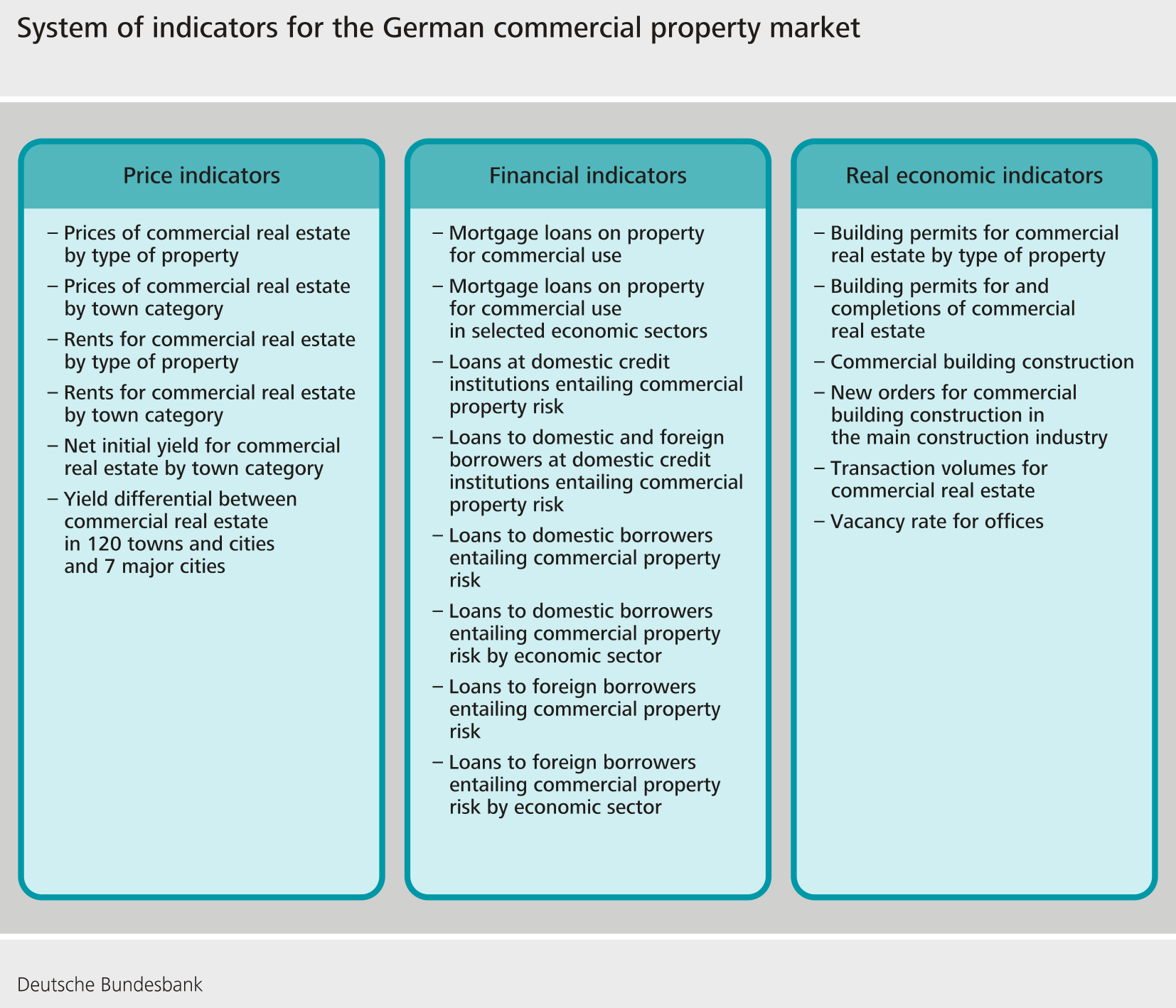 Prices of commercial real estate – especially office and retail buildings in Germany's seven major cities – have risen in previous years. Accordingly, net initial yields have dropped noticeably. Transactions and construction activity have been trending upwards while loan volumes have grown moderatly.
The system of indicators provides users with a concise overview of the situation on the commercial real estate market, with the indicators describing current developments in this market segment from three perspectives: in terms of prices, financing and the real economy.