ECB expands options for visualising statistical data
The European Central Bank (ECB) has expanded its "Our statistics" website to include new options for visually presenting statistical data. A new visualisation tool now presents statistics in the form of network graphs, accompanied by explanatory texts. This enables users to see the financial interconnectedness of euro-area institutions, both among themselves and with the rest of the world, at a single glance. Users can select individual financial instruments, sectors and countries, as well as their preferred language and time periods to gain a better understanding of who finances whom and who invests where within the broader economy.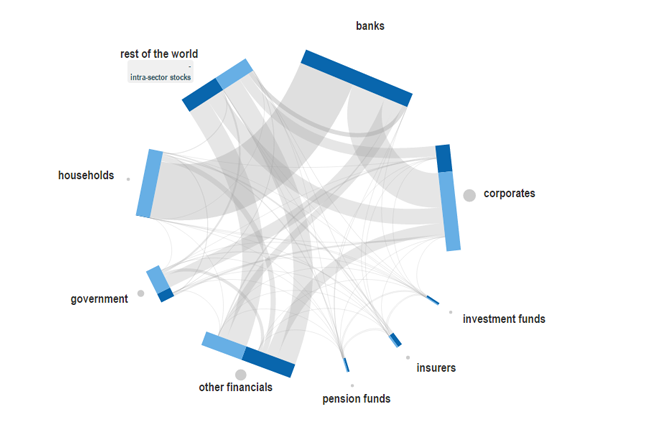 The "Our statistics" website is used by the ECB and the national central banks of the euro area to present statistics both on the euro area as a whole and on its individual member countries. The statistics are displayed in an appealing and easily comprehensible format in all the official languages of the European Union. For instance, macroeconomic indicators or data relating to foreign trade are shown in charts that compare all the countries belonging to the euro area.
A further key function of the website is the option to send statistics by e-mail, share such data via social media and imbed charts in other websites.