Transaction values External Transactions
Net domestic investment abroad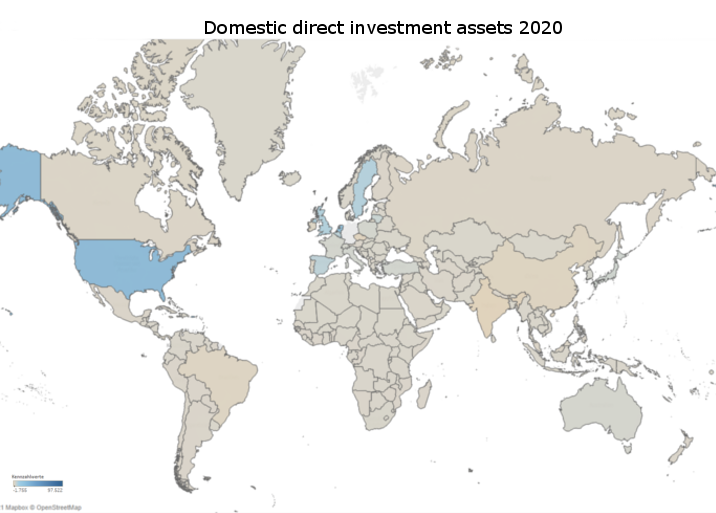 At €97 billion, foreign direct investment continued to expand sharply in 2020, even though it was clearly down on the previous year's figure (€136 billion).
With a share of 70%, Europe remained the most popular target region. A large percentage of the investment was channelled into Luxembourg, the Netherlands and the United Kingdom.
In terms of other individual countries, the United States is the most attractive to German investors; the share of the Americas as a whole stands at 27%. By contrast, the share of German investment flows going to Asia dropped to just 1%.
Domestic direct investment liabilities
At €97 billion, liabilities to affiliated enterprises abroad showed stronger growth again in 2020 than the previous year; in 2019, liabilities amounted to €60 billion.
Only around 35% of the funds stemmed from euro area countries. In particular, there were high levels of investment from Luxembourg, although these were nevertheless much lower than in the previous year. 
Meanwhile, the share of inflows from the Americas (particularly from the United States) grew significantly to 40% (2019: 14%), whereas Asia's share sank to 3%