Spain Euro and cent coins
National identification: ESPAÑA
Design: Garcilaso Rollán (1, 2 and 5 cent), Begoña Castellanos Garcia (10, 20 and 50 cent), Luis José Diaz (€1 and €2)
First series
The Spanish honour their King Juan Carlos I on the €1 and €2 coins. The writer Miguel de Cervantes can be seen on the 10, 20 and 50 cent coins. The Cathedral of Santiago de Compostela is depicted on the three smallest cent coins.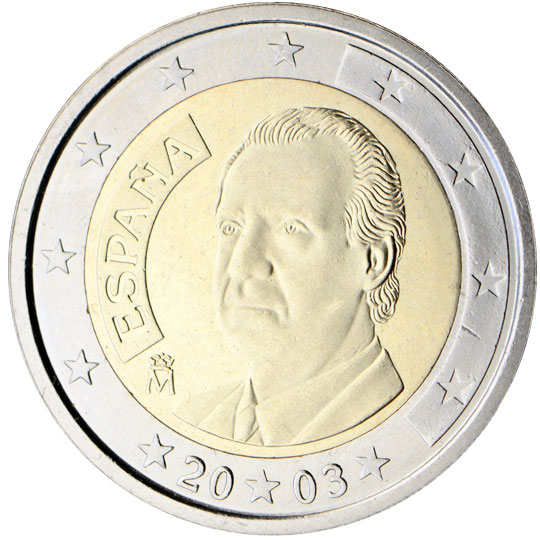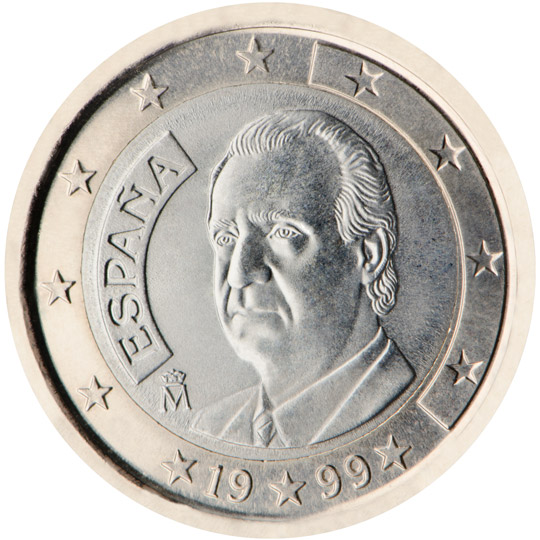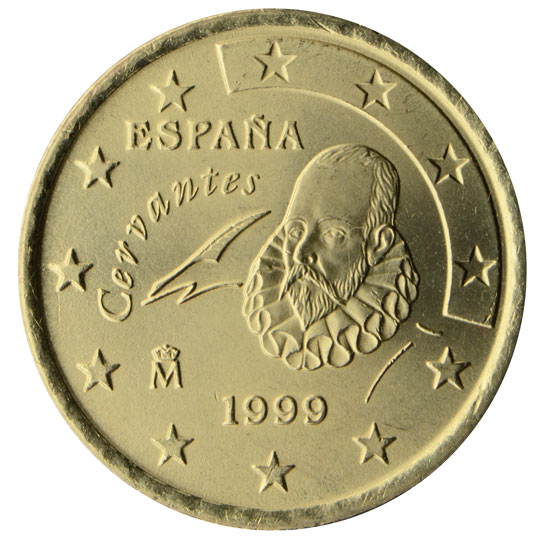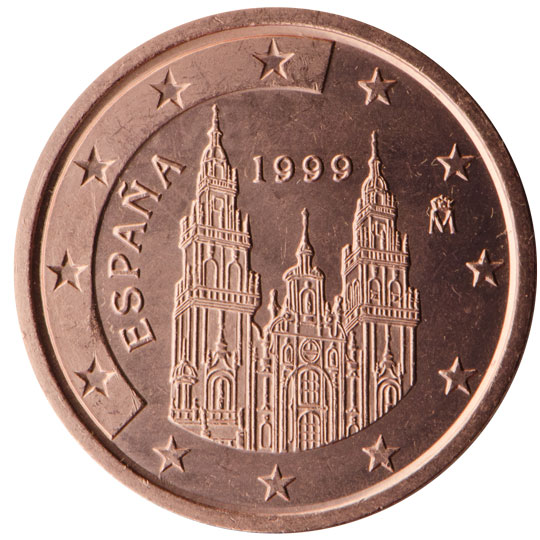 Second series
According to the EU recommendation, the star ring of the Spanish coins from 2010 no longer incorporates a highlighted zone. The year of issue of the 1 - and 2-euro-values ​​is moved inward. The old coins still remain valid.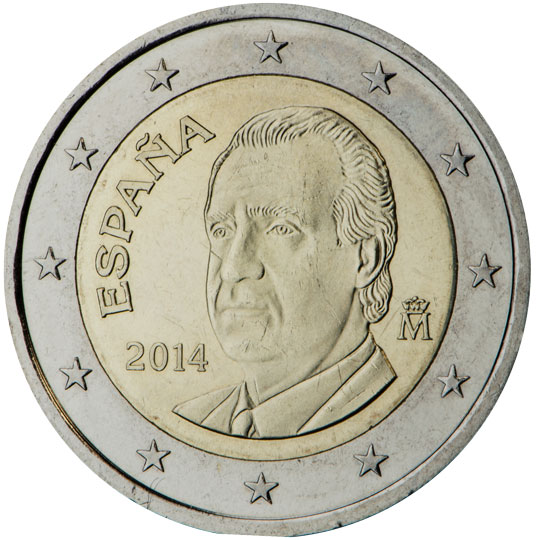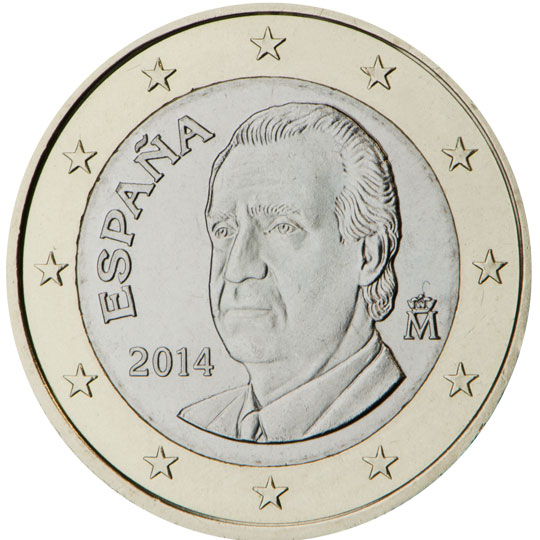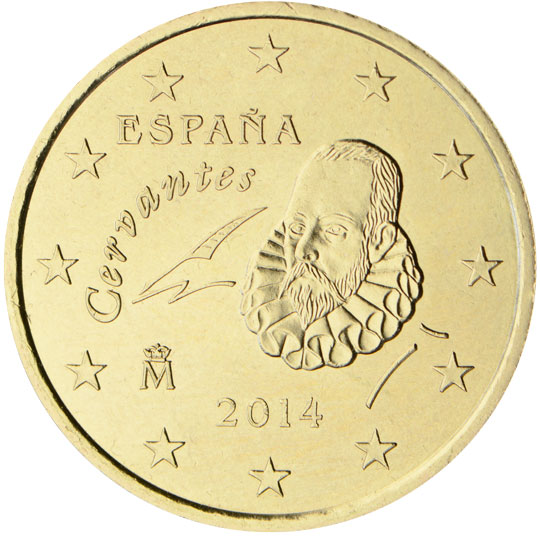 Third series
The national sides of the Spanish €1 and €2 euro coins have been redesigned to mark the succession to the throne of His Majesty King Felipe VI of Spain. The new coins are to be minted starting with the year 2015 and will show the portrait of the new monarch in left profile. The name of the country and year of issue, "ESPAÑA 2015", are inscribed in capitals on the edge of coin to the left of the portrait with the mintmark on the right. Existing €1 and €2 coins will remain legal tender.