Vatican Euro and cent coins
On the basis of an agreement with the EU, Vatican City can distribute Euro Coins, too.
Vatican City has already issued four series of coins.
National identification: Città del Vaticano
Other marks: GV (designer), UP (engraver), INC
First series
The first series shows Pope John Paul II in profile facing left.
Design: Guido Veroi (GiV)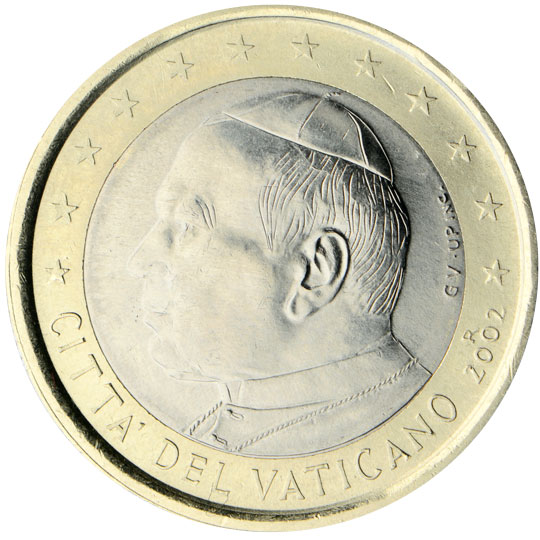 Second series
The second series depicts the insignia of the Apostolic Chamber and the coat of arms of the Cardinal Chamberlain as well as the inscription "Sede Vacante".
Design: Daniela Longio (DL)
Third series
The third series bears a portrait of Pope Benedict XVI.
Design: Guido Veroi (GiV)
Forth series
In the current 4 Series found the portrait of Pope Francis.
Design: Gabriella Titotto (1,2 and 5 Cent), Orietta Rossi (10, 20 and 50 Cent), Patrizio Daniele (1 and 2 €).